It's the most wonderful time of the year. The advent calendars are being opened, the wine is getting mulled and the shops are rammed every saturday with people desperately trying to impress their lovers, placate their spouses or avoid the wrath of their in-laws by getting them the perfect gift.
Here at Barclay Jones we are mad about the latest tech. So we thought we'd write about what we want for Christmas this year, and needless to say there is a very techy theme!
Lisa wants to be the First Internet of Everything Human
Heading up Lisa's wish list this year is a Motorola smart watch. She loves her Android devices and this great little bit of kit will sync with them all beautifully, meaning she can read notifications from Facebook, Pinterest and lots of her favourite apps all from just a glance at her wrist. What is more, with the Berlin marathon to train for, the watch's heart rate monitor and pedometer can tell her how her training is going and even give her tips on how to improve!
Next up on Lisa's wish list is a Sonos wireless speaker system, so she can listen to all her music wirelessly and instantly, without having to faff around trying to find the right cable. We're sure she'll be using it to listen to all of Barclay Jones great content on SoundCloud, and certainly won't be rocking out to this all day!
Rob is a Man of Simple Pleasures
Rob want's an iPad so he can watch the latest rocket launches live without having to annoy his housemates by 
watching them on the TV, and some HUE wireless light bulbs so that he can control the brightness and colour of the lights in the living room from my smartphone. Pretty great for setting the right mood whilst your binge watching a big series on Netflix. Is that so much to ask?
Jay has all the Key Bases Covered
Our Office-Swiss Army knife Jay Corben has a wish list which will cover what to drink, what to watch and how to do her hair!
With a BaByliss Curl Secret Hair Curler, a fancy new Coffee machine and a massive smart TV, she will look the part whilst buzzing on caffeine watching her favourite shows whenever she wants to.  As usual Jay is best organised of all of us!
I'm as Ambitious as Ever
Taking my lead from Lisa (as always?), I want a Motorola Smart Watch this year. But I am also hoping for a Asus Zenbook so I can write all of my blogs whilst I'm on the move around the country.
I also wouldn't mind a BMW i8- an amazing looking hybrid electic sports car. Fingers crossed, eh! 
Looking good is one of Vikram's top priorities, so he is thinking a Philips cordless shaver this year to keep that fashionable face-fungus in good nick. So he can kick back and relax, and more importantly beat everyone at FIFA, he also wants a PS4 or Xbox One this year. Finally, because he is just that cool, he also fancies himself a bit of a DJ, so a Numark Mixtrack Quad DJ Controller is also on his wish list this year.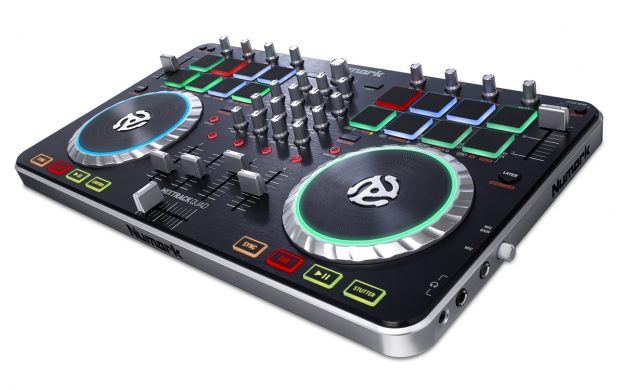 Do you think we will get what we wished for? What is on your Christmas list this year? Let us know in the comments.