Blog Content
​Recruiters need more time, better candidates, and a stronger pipeline. Leaders need that too, plus, more staff and profit. How can you automate your people, retain your staff and ensure they are super-profitable, your systems, to generate real ROI and your data to be a monetised asset?
On February 9th at 11:30 GMT, I will be speaking at Recruitment Agency Expo London on the topic 'AUTOMATE: How to automate your processes and speed up your recruiters in 2022'.
​Recruitment Automation Filling the Gap
Recruitment automation is not about robots, it's about:
Doing what you want to do, but don't have time;

Doing what your recruiters should be doing, but don't do;

Creating time to place more, bill more, sleep more.
How can you automate your people, process, data and systems for 2022 to be smart, slick, and focused? Join myself among recruitment industry experts at the Recruitment Agency London to discover the future innovations and techniques shaping the Recruitment Industry.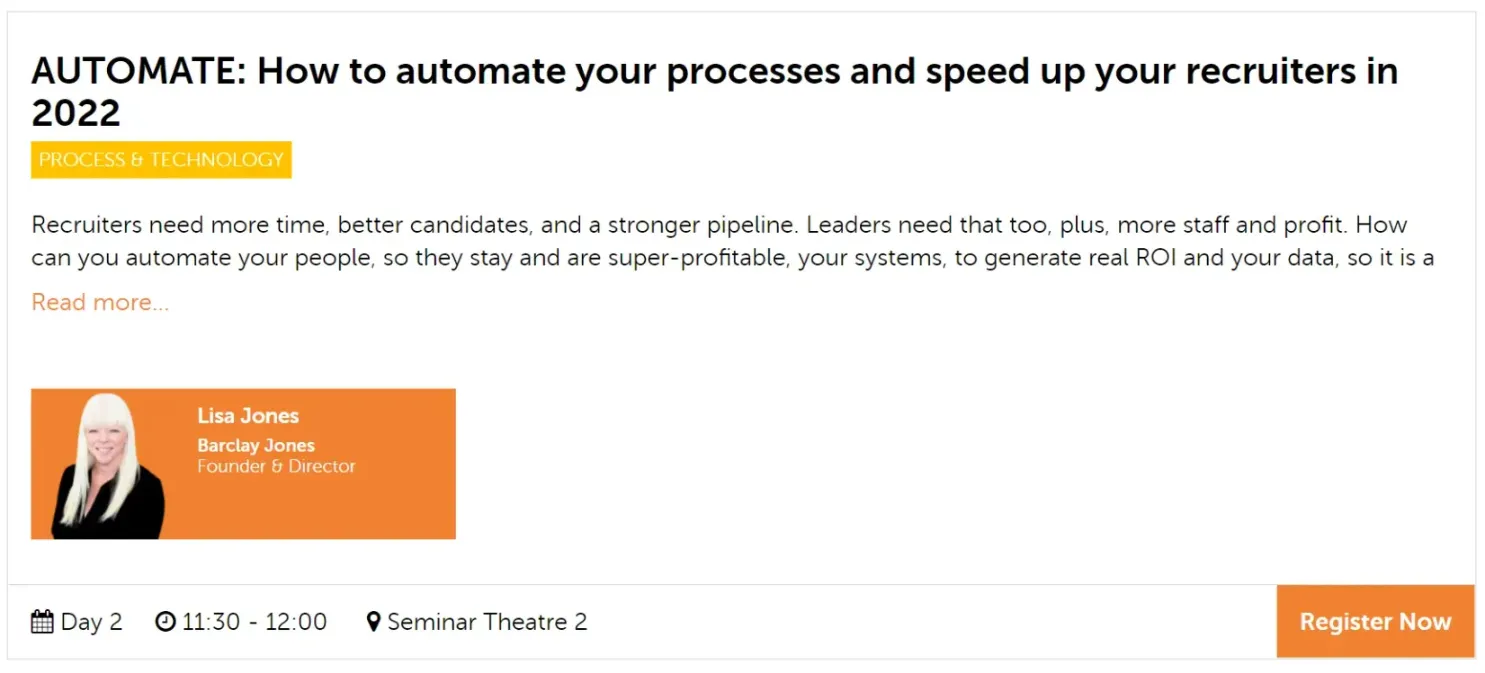 ​
Making Your Recruiters Your Coolest Tools
Our high intensity interval training - Recruitment HIIT - helps recruiters and resourcers source, convert quicker and develop healthy pipelines, and helps marketers generate more of the 3Cs. We aim to save every recruiter and marketer at least 1 hour per day (6 working weeks a year)- more billing time, more fees!
We'd love you to try Recruitment HIIT for free for 7 days.
Extra Content 2