Blog Content
​Recruiters! We know you're likely drowning in data, as well as candidates, clients, unfilled jobs, emails, LinkedIn requests... And perhaps your recruitment systems are not doing what you need them to do - make your life easier!
I spoke with Callum on Ai Recruiter's 120 Second Podcast to share my best piece of advice for recruiters, resourcers and recruitment leaders, who are keen to improve the adoption of their systems and drive BD - and I did it from space, with a Wookie!
My Interview with Callum Hull at AI Recruiter
Ai Recruiter automates conversations with candidates and clients to find growth opportunities for recruitment businesses. Callum Hull from Ai Recruiter asked me two questions to get me to tap into and share my burning thoughts on my 20 years of experience in the recruitment industry.
1.
Lisa
, What Is the Best Piece of Advice You Have Ever Been Given?
Buy what you can afford and use it well. Make sure you are focussing on the impact of what you are doing in your recruitment business instead of the cost. Too often recruiters and recruitment leaders have way too many fancy systems and not enough recruitment processes to utilise these systems to effectively drive BD.
2. Lisa
, What Is One Myth About Recruitment That You Would like to Debunk?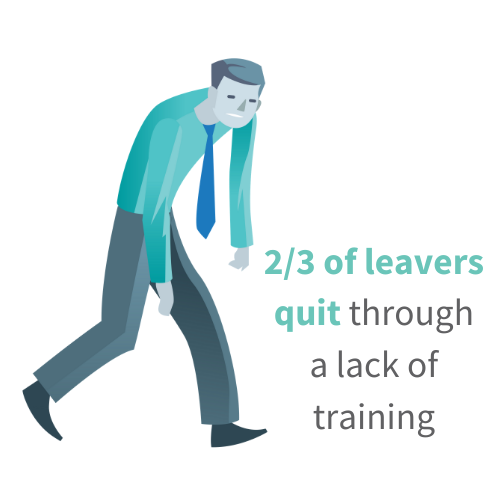 Humans need to be shown what to do and on a regular basis. Your recruiters may have a sea of the most effective rectec in the recruitment industry but drown in it simply because they haven't received the necessary training. Continuous training improves sales by 50%. Recruitment training, when tackled effectively, can save your recruiters time to bill more.
Here's What I Had to Say on Ai Recruiter's 120 Second Recruitment Podcast
A sure way to happier recruiters and an effective workforce is to map your recruitment technology to the pain points within your recruitment business and to show your recruiters how to use it. Then your recruiters can get back to doing the things they love - building relationships with your candidates, clients, colleagues and getting back on the phone. The fact is, if the only people benefiting from your rectec are the suppliers, it has lost its purpose. Our recruitment training platform, Recruitment HIIT, is geared to show your recruiters how to use key systems to save time and bill more.
The Coolest Recruitment Tool is the Recruiter
Our high intensity interval training - Recruitment HIIT - helps recruiters and resourcers source, convert quicker and develop healthy pipelines.
We'd love you to try Recruitment HIIT free.
Extra Content 2