Blog Content
Recruitment automation can fill many skills, time, data, and process gaps in your recruitment business.
It can free up time so your recruiters can get back on the phone and drive sales, not to mention, it can help you develop speedy recruitment processes and workflows, source quicker and help you prevent counteroffers.
But how do you measure recruitment automation's impact? ROI is key!
What Would You Do With an Extra Full-Time Recruiter?
​We work with recruiters to help them implement recruitment automations that improve speed and pipeline. But often, when we start a recruitment automation project, we need to raise the expectations of our clients. We coach them to "think big" about what recruitment automation can do. Where's the pain and how can Bullhorn Automation (AKA Herefish) solve it? (People, process, data...?)
Yes - we're bragging! The recruiters we've worked with have had some amazing results! What would you do with an extra 35 hours per recruiter? Look at our infographic below. If you could pick just one outcome from the list, which one would it be?
​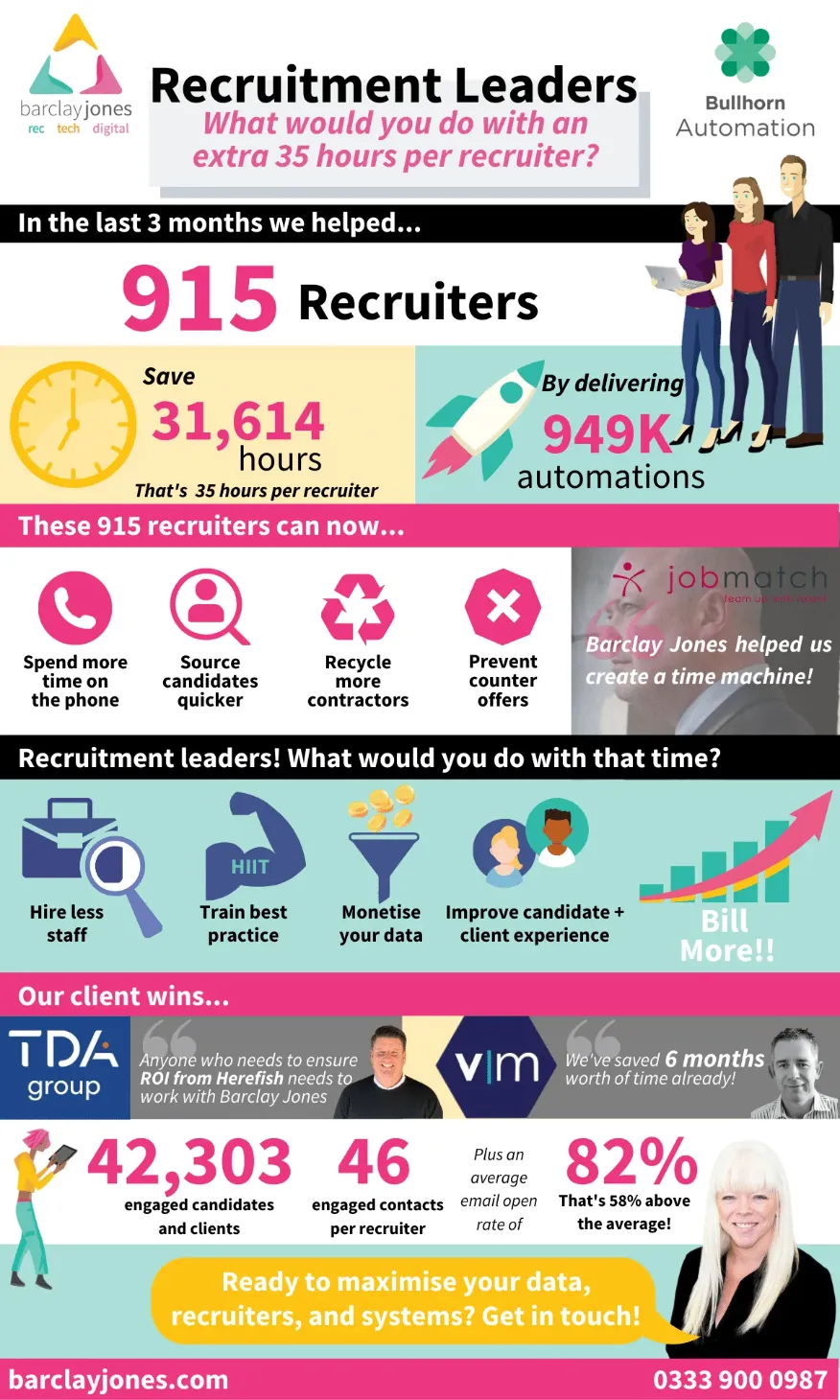 ​Talking of Recruiters Getting More Automated!...
Using recruitment automation to improve data, process, candidates and client experience - that's a great goal! But you also need to free up your recruiters to be exceptional And they need training for this.
Our high intensity interval training - Recruitment HIIT - helps recruiters source, convert quicker, and develop healthy pipelines. We aim to save every recruiter at least 1 hour per day (6 working weeks a year) - more billing time, more fees!
We'd love you to try Recruitment HIIT free.
Extra Content 2